The Few, The Proud, The Marines Forum
Backup location for this board.

If you forget the URL for this board, or you are at a different computer and don't
have the link just go to usmcforum.net for a clickable link to either board.
Asian-Merkin snuffs African-Merkin. . . *PIC*
Posted By: LongGone
Date: Friday - October 6,2017 14:48
. . .blacks who have Chinese-characters tattooed
on body ought not be criticizing others for doing likewise:

(CNN) Former Nets forward Kenyon Martin posted an Instagram video Wednesday criticizing Jeremy Lin's new dreadlocks [below], which were recently the subject of a Players' Tribune article. Martin has since removed the post, as noted by Tom Lorenzo of Nets Daily on Friday.

"Do I need to remind this damn boy his last name Lin?" Martin said. "Like, come on, man. Let's stop it with these people. There is no way possible he would've made it on one of our teams with that bulls--t on his head. Come on man, somebody need to tell him, like, 'alright bro, we get it. You wanna be black.' Like, we get it. But your last name is Lin.'"

Lin responded to Martin's video with a comment of his own, saying he was grateful for the former All-Star's thoughts.

"Its all good you don't have to like my hair and are entitled to your opinion. Actually i legit grateful you sharing it tbh," Lin wrote on Instagram. "At the end of the day i appreciate that i have dreads and you have Chinese tattoos bc i think its a sign of respect. And i think as minorities, the more we appreciate each others cultures, the more we influence mainstream society. Thanks for everything you did for the nets and hoops...had your poster up on my wall growin up."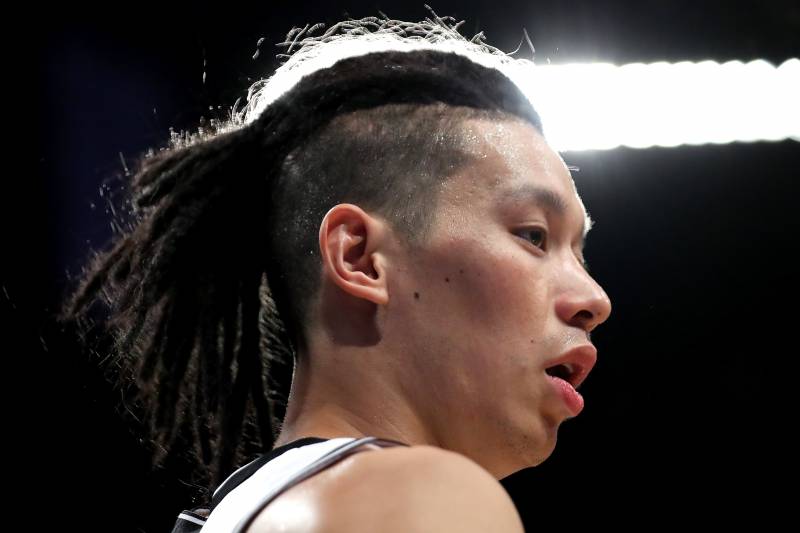 (views: 32)
--
The Few, The Proud, The Marines Forum is maintained by Rick with WebBBS 5.01.