The Few, The Proud, The Marines Forum
Backup location for this board.

If you forget the URL for this board, or you are at a different computer and don't
have the link just go to usmcforum.net for a clickable link to either board.
Carpet-bombing. . . *PIC*
Posted By: LongGone
Date: Monday - March 12,2018 15:48
ATLANTA—As part of its ongoing campaign to combat the epidemic, the Centers for Disease Control and Prevention rolled out a new fleet of Narcan-equipped biplanes Monday to fumigate opioid-ravaged small towns nationwide.

"It's become obvious that half measures will not remedy this crisis, so the next step is for CDC aircraft to spray communities decimated by addiction with atomized opioid blockers," said acting CDC director Anne Schuchat, adding that every one of the Boeing-Stearman Model 75 biplanes purchased by the agency has been retrofitted with 800-gallon aerosol canisters capable of dispersing enough Narcan to restart the hearts of every man, woman, and child in the United States roughly 28 times.

"We'll be dropping Narcan over residential neighborhoods, parks, alleyways, schools—any conceivable place where opioid abuse or overdose may occur. Our goal is to run these biplanes continuously, replenishing fuel and Narcan midair when possible. Hopefully, this will enable us to administer aerial applications of the opiate antidote every few minutes."

At press time, CDC officials were troubled by incoming reports that millions of citizens across the nation had already become addicted to the gas. (Onion.com)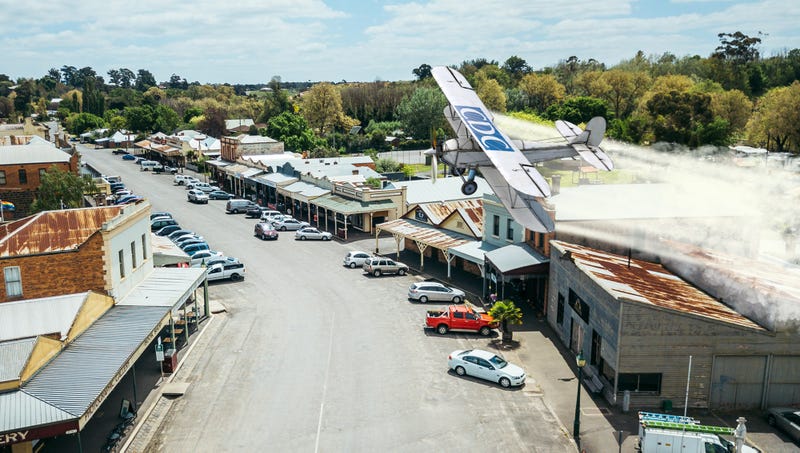 (views: 37)
--
The Few, The Proud, The Marines Forum is maintained by Rick with WebBBS 5.01.