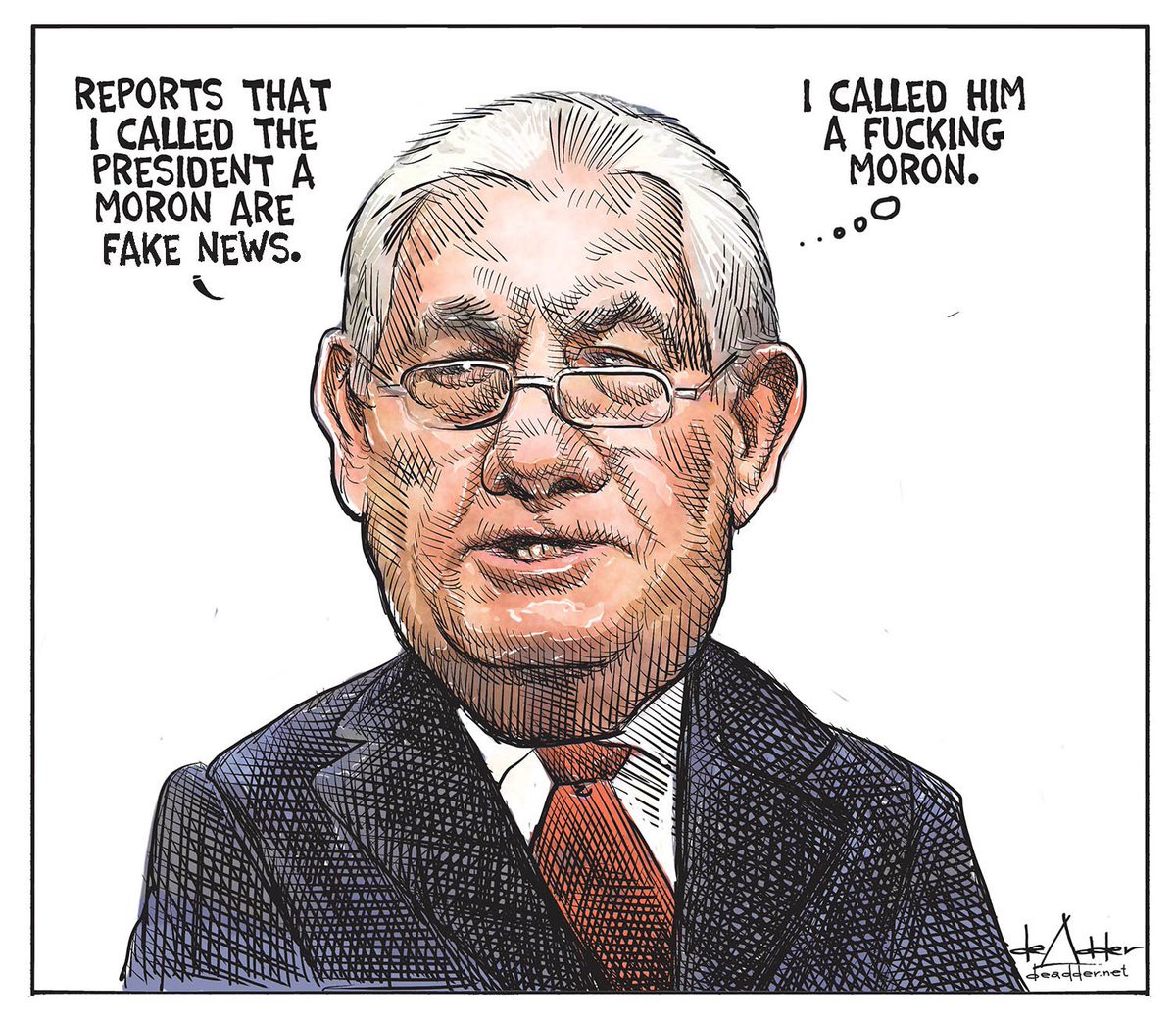 The New Yorker later reports the same incident, adding that Tillerson actually referred to Trump as "a f**king moron."
Wrong department head to FIRE; the doors to Interior Department Secretary Ryan Zinke's office are getting a nearly $139000 upgrade.
Frank from your home prices message;
PEORIA, ILLINOIS
>> Median home price: $120,400
With that $139000 upgrade, you could buy a house a little less than $19,000 left to buy a few evenings out.
Something America that has forgotten: that the playing field is supposed to be even, but it isnít.
~ Megan Angelo
nra: Your time is running out
Student: Your time is running out
Student and nra: The clock starts now

Scariest costumes

Hint, hint, hint, not for much longer.
Tell me who you walk with, and I'll tell you who you are.
@StephenKing
From the Book of Republicans:
"Lo, we have many @$$holes running for President.
Let us consider, and pick the biggest.
And so it was done."
#SHAMEONYOU
#WEPREPAREDTOCALLBS
~ Emma Gonzalez
#NEVERAGAIN
~ the MSD students movement down in Florida
Roses are red.
Violets are blue.
Diabetes II or Diabetes 2
Affect a few.
What's a body to do?
Walk a few.
Blocks or in a local mall.

Looking more like the puppet Walter!

Ricardo in virtual reality.
Virtual reality.
Is the term used to describe a three-dimensional.
Computer generated environment.