Non Gratum Anus Rodentum
(Not Worth A Rat's Ass)
From the web.
The Orthodox Church and Rabbinic Judaism are thought to have had better relations historically than Judaism and either Roman Catholic or Protestant.
Did you know Muslims recognize Jesus and his mother Mary is the only woman mentioned by name in the Koran.
From the web.
In Islam, Jesus was a prophet and the Messiah sent to the Israelites, and he will return to Earth at the end of times, along with the Mahdi, and defeat al-Masih ad-Dajjal, the false Messiah.
They do not see him as the son of God only a messenger.
Now to 'Faith' it started with 'imminent danger' next it was one embassy.
Now it is four embassies and they ask we take their word in good faith.
After 911 and that we would be going into Afghanistan, I went looking for a few maps.
I saw Afghanistan was a land-locked nation and no where near any ocean.
I thought we might have to fight our way in and our supply lines would have a way to go.
If the leader of Pakistan had not given us a way clear because they too were fighting the Taliban.
Next when George W. Bush wanted to invade Iraq, my first thought was would we have enough logistics for two wars.
As I said before, as our military was fighting it way in, I had a vision of what an ARVN officer tried to tell us about being lured into the killing zone.
The Iraqis had learned a bitter lesson or two in 'Desert Storm' by trying to fight from fix positions.
Why have any presidential elections, when the 'Electoral College' will over rule the popular vote?
From my dear friend 'Yoli/Yolanda'.
Raisin Bread
A bakery owner hires a young female shop assistant who liked to wear very short skirts and thong panties.
One day a young man enters the store, glances at the shop assistant and at the loaves of bread behind the counter.
Noticing her short skirt and the location of the raisin bread, he has a brilliant idea.
"I'd like some raisin bread please," the man says.
The shop assistant nods and climbs up a ladder to reach the raisin bread located on the very top shelf.
The man standing almost directly beneath her is provided with an excellent view, just as he thought.
When she descends the ladder, he decides that he had better get two loaves.
As the shop assistant retrieves the second loaf of bread, one of the other male customers notices what's going on and requests his own loaf of raisin bread.
After many trips she is tired and irritated and begins to wonder, "why the unusual interest in the raisin bread?"
Atop the ladder one more time, she looks down and glares at the men standing below.
Then, she notices an elderly man standing amongst the crowd.
Thinking that she can save herself another trip, she yells at the elderly man, "Is it raisin for you too?"
"No," stammers the old man, "but it's quivering a little."
You can see 'Yoli' was once a wife of a Marine, my hometown buddy 'Pete Herrera'.
Who home was just about 5 houses away.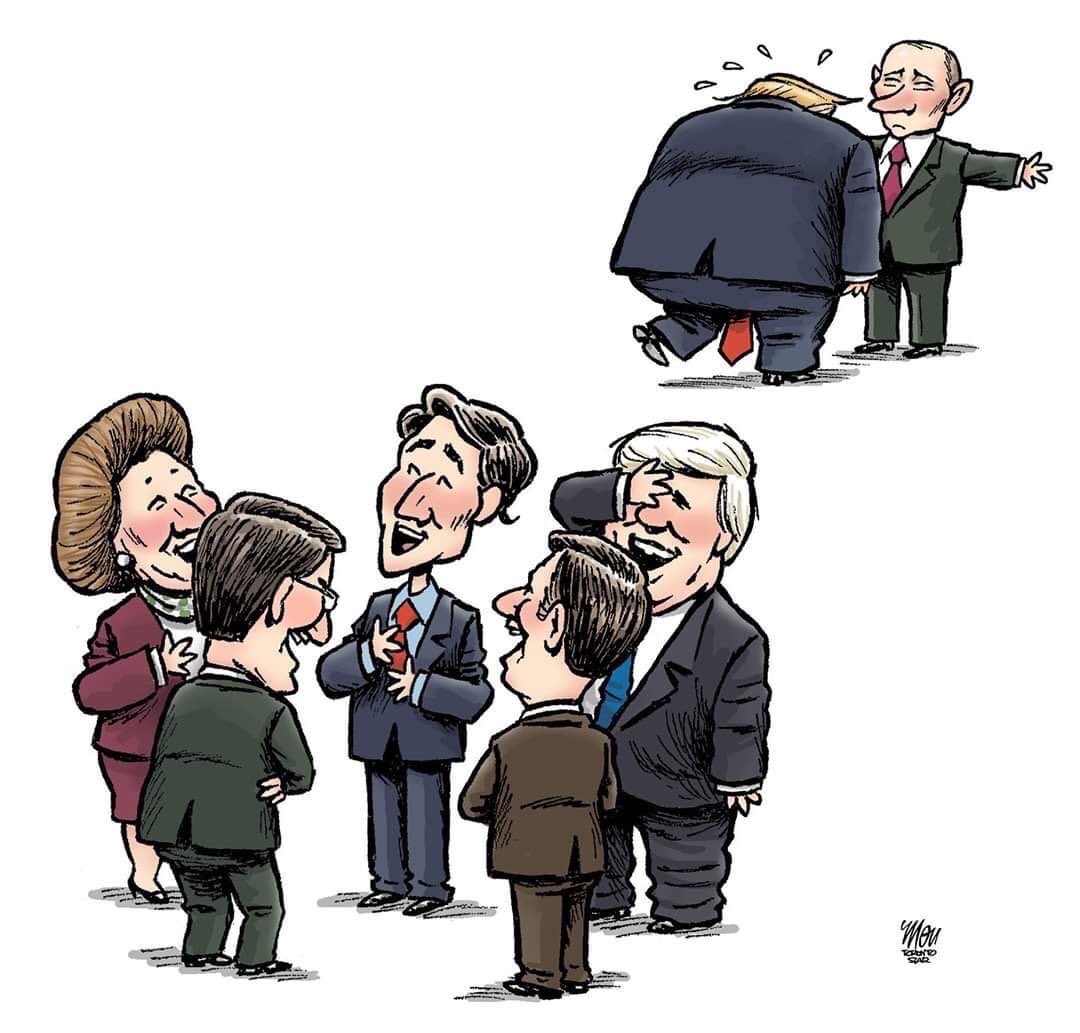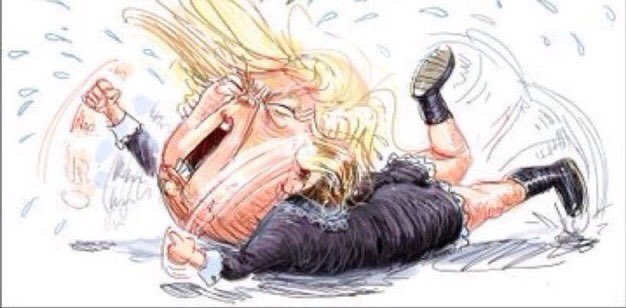 Looks like a 4 year old toddler.
'Little Donnie': He's a man who has never really known a love that he hasn't had to pay for.
- Edward Snowden
They're coming to take me away ha-haaa
They're coming to take me away ho-ho hee-hee ha-haaa
To the funny farm
Where life is beautiful all the time
And I'll be happy to see those nice young men
In their clean white coats
And they're coming to take me away ha-haaa
- 'Little Donnie'
In the 'Little Donnie' brain.
There is a 'left' and 'right'.
In the left side, there-s nothing right.
In the right side, there-s nothing left.
'Little Donnie' asked the adoring crowd.
Who's going to pay for it?
And the crowd responded in unison.
Mexico!
Mexic!
Mexi!
Mex!
Me!
And then the crowd shouted, at the tops of their lungs.
You said Mexico was going to PAY!
#ObamaOutdidTrump
#25thAmendmentNow
#FakePresident
UTI - Useful Trump Idiots.
#MoscowMitch - must go.
#MassacreMitch - must go.
#LeningradLindsey
#APPRENTICE PRESIDENT OF THE UNITED STATES people!
#IHerebyOrder
#DevinNunesIsAnIdiot
#proud-never-trumper
#WeLoveYouMeghan
Tell me who you walk with, and I'll tell you who you are.
Roses are red.
Violets are blue.
Diabetes II or Diabetes 2
Affect a few.
What's a body to do?
Walk a few.
Blocks or in a local mall.

Ricardo in virtual reality.
Virtual reality.
Is the term used to describe a three-dimensional.
Computer generated environment.