Non Gratum Anus Rodentum
(Not Worth A Rat's Ass)
From the web.
The vote on the War Powers Resolution of 1983, which was sponsored by freshman Democrat congresswoman and former intelligence analyst Elissa Slotkin, comes nearly a week after Mr. Trump authorized a strike to kill Qassem Soleimani, Iran's top military leader. Democrats and some Republicans expressed outrage that the president failed to consult Congress in advance of the strike, seeing it as overreach of executive power.
The resolution passed by a vote of 224 to 194 and now goes to the Senate. Eight Democrats joined Republicans in opposing the resolution, while three Republicans voted in favor. Seven of the eight Democrats who voted with Republicans are freshmen.
My Note
After that vote some Republicans, starting with the minority Republican whip, said the Democrats were mourning general Soleimani.
As the Democrats were not rallying around the flag.
Looking for the Latin phrase, 'been here before', on the walk-up to the 2003 invasion of Iraq, if you did not rally round the 'flag' you were labeled a traitor .
At best 'old gloom & doom'.
During that time I was posting on a 'Marine Moms' web site, I voiced a few concerns on logistics.
Well that led to some posting that I was 'old gloom & doom'.
I did not have the guts to tell those women and a few men, a visit by a Marine officer and an enlisted Marine NCO might be in their future.
Regardless how good the reason to start a war, some will live and some will pay with their lives.
Some will be wounded in body and some will be wounded in their mind.
In Vietnam the ratio for our enemy was 1 fighting - 1 in support, ours was 1 fighting - 10 in support.
That is the reason the line companies were so worn out.
Nonetheless, the other 10 had to support the line companies.
Now will those voting against Wars Power Resolution have the guts to visit the homes of those giving their last measure of devotion said by president Abraham Lincoln.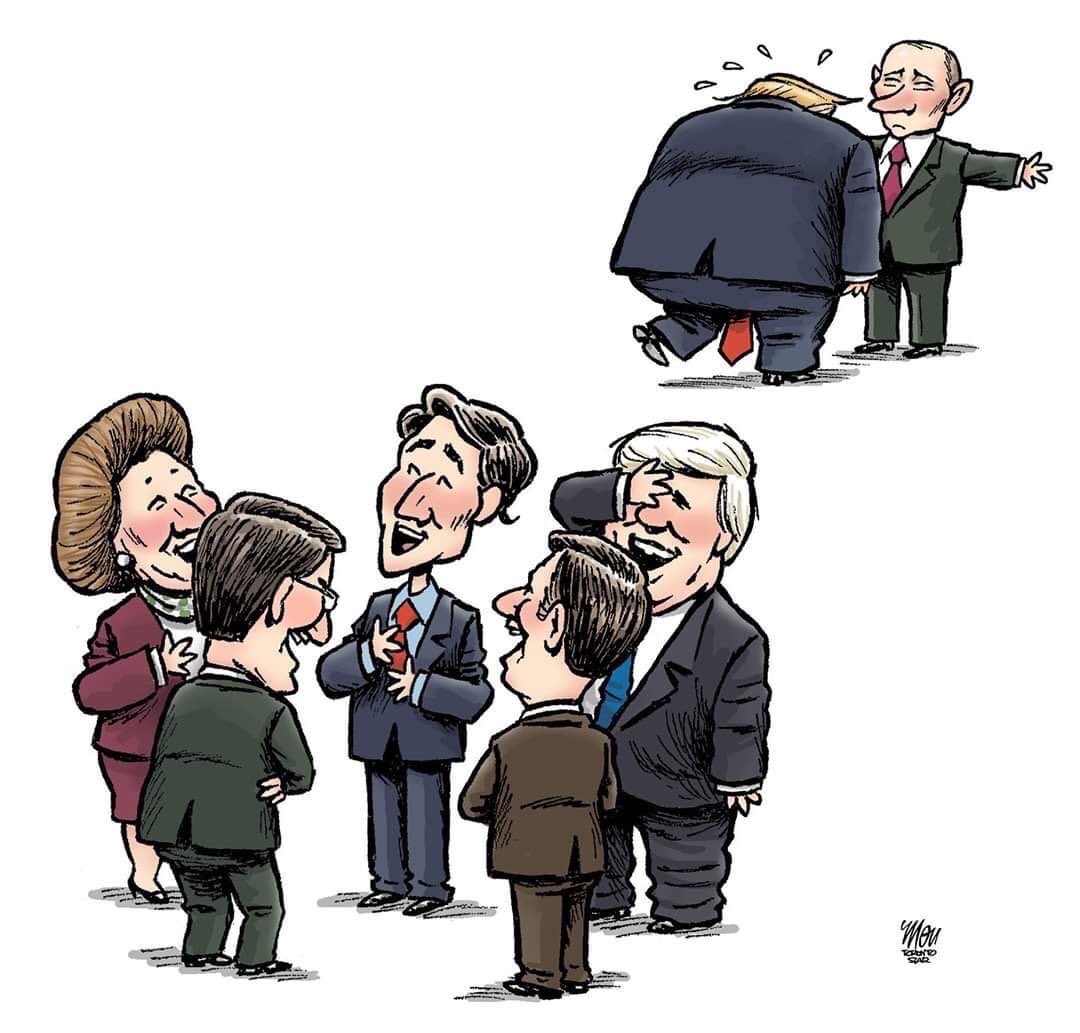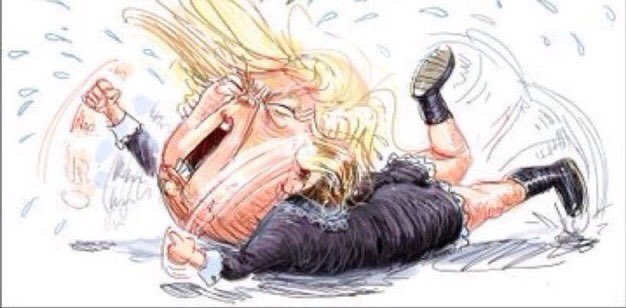 Looks like a 4 year old toddler.
'Little Donnie': He's a man who has never really known a love that he hasn't had to pay for.
- Edward Snowden
They're coming to take me away ha-haaa
They're coming to take me away ho-ho hee-hee ha-haaa
To the funny farm
Where life is beautiful all the time
And I'll be happy to see those nice young men
In their clean white coats
And they're coming to take me away ha-haaa
- 'Little Donnie'
In the 'Little Donnie' brain.
There is a 'left' and 'right'.
In the left side, there-s nothing right.
In the right side, there-s nothing left.
'Little Donnie' asked the adoring crowd.
Who's going to pay for it?
And the crowd responded in unison.
Mexico!
Mexic!
Mexi!
Mex!
Me!
And then the crowd shouted, at the tops of their lungs.
You said Mexico was going to PAY!
#ObamaOutdidTrump
#25thAmendmentNow
#FakePresident
UTI - Useful Trump Idiots.
#MoscowMitch - must go.
#MassacreMitch - must go.
#LeningradLindsey
#APPRENTICE PRESIDENT OF THE UNITED STATES people!
#IHerebyOrder
#DevinNunesIsAnIdiot
#proud-never-trumper
#WeLoveYouMeghan
Tell me who you walk with, and I'll tell you who you are.
Roses are red.
Violets are blue.
Diabetes II or Diabetes 2
Affect a few.
What's a body to do?
Walk a few.
Blocks or in a local mall.

Ricardo in virtual reality.
Virtual reality.
Is the term used to describe a three-dimensional.
Computer generated environment.