Non Gratum Anus Rodentum
(Not Worth A Rat's Ass)
Naturam expelles furca tamenasque recurret
(You can chuck out nature with a pitchfork but it will come back just the same)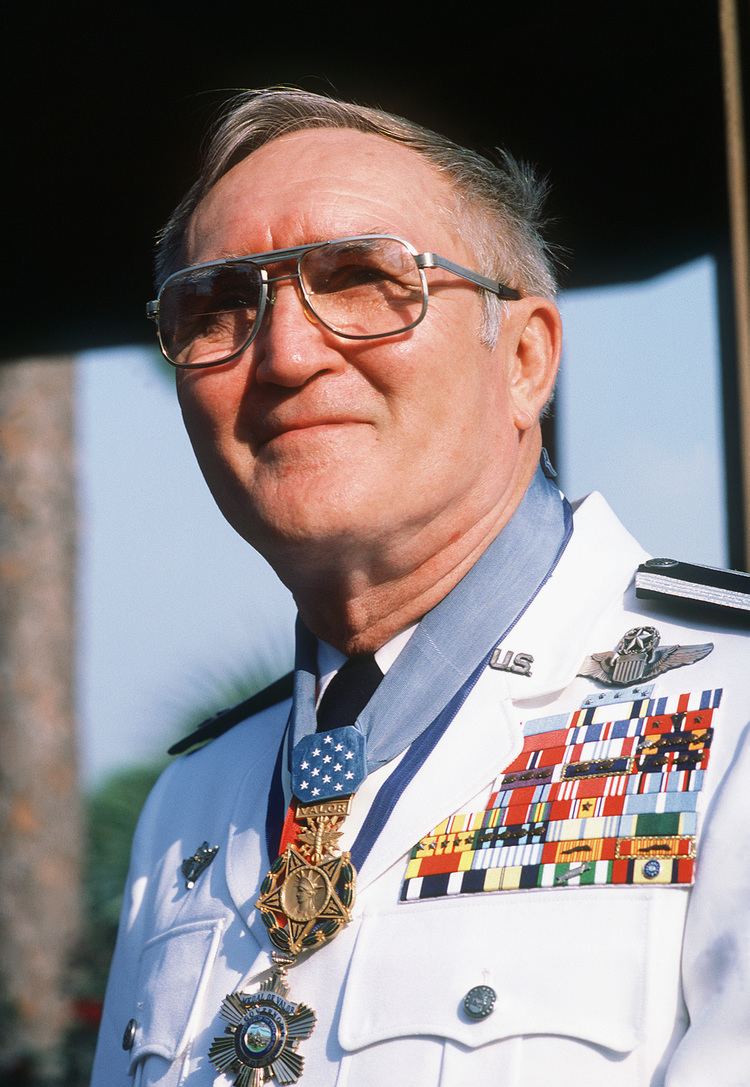 America has always been GREAT because of such men who only thoughts were 'return with honor, return with honor, return with honor'.
Those were the thoughts of Colonel George Edverette 'Bud' Day, recipient of the Medal of Honor.
'return with honor' does not apply to the HORSE'S ARSE in OUR White House.
The Medal of Honor, nor other medals of valor are 'WON' they are earned.
Some by giving their life so others might live.
Medals and awards on any member of our armed forces uniform are only personal to that individual.
Colonel Bud Day, wings with a wreath denoting Squadron Commander.
The 'blue and white' ribbon is equal to our Medal of Honor by the South Vietnamese government.
All the other ribbons denote medals that he earned serving in three of our wars.
One officer on seeing other men, thought 'where do we get men such as these?'
This nation has always been GREAT though the hard work of all that make up this nation.
Every color and every language they speak to make this nation a 'melting pot'.

Looks like a 4 year old toddler.
STAY HOME - STOP THE SPREAD - SAVE LIVES
New York State Governor Andrew Cuomo
New York State Governor Andrew Cuomo, my State puts more money than it takes out.
The 'Grim Reaper mcconnell' state take out more than they put in.
Which State is being bale out?
New York State Governor Andrew Cuomo
The United States are not red and blue
They are red, white and blue.
Donald aka King (in his own mind) is so vain.
When the chips are down, now and than.
He looks for others to carry the load.
So if things go bad.
He has others to blame.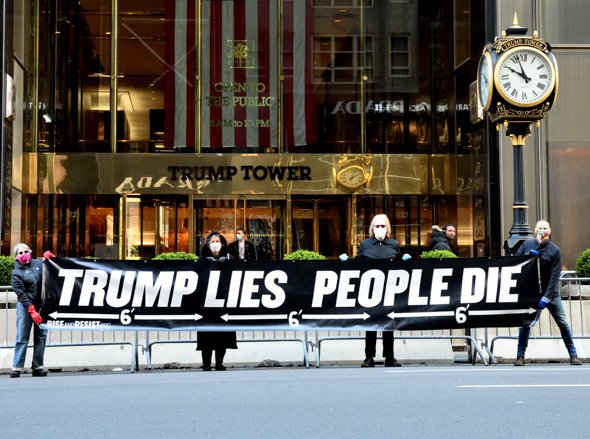 #ObamaOutdidTrump
#25thAmendmentNow
#FakePresident
UTI - Useful Trump Idiots.
#MoscowMitch - must go.
#MassacreMitch - must go.
#LeningradLindsey
#APPRENTICE PRESIDENT OF THE UNITED STATES people!
#IHerebyOrder
#DevinNunesIsAnIdiot
#seanhannityIsAnIdiot
#proud-never-trumper
#WeLoveYouMeghan
#CutiePie
#WeWillMeetAgain
#vote
#President Tweety!
Tell me who you walk with, and I'll tell you who you are.
Roses are red.
Violets are blue.
Diabetes II or Diabetes 2
Affect a few.
What's a body to do?
Walk a few.
Blocks or in a local mall.

Ricardo in virtual reality.
Virtual reality.
Is the term used to describe a three-dimensional.
Computer generated environment.